ZnSe and GaAs Focus Lens (Laser Lens for Laser Machines)
Country of Origin: China
Product Standard: Q/EFR/J 1.1-2012
Category: Optical lens, optical accessories
Application: laser cutting, laser engraving, laser marking and other laser machining in the industries of advertising, packaging, craftwork processing, decorative building materials, clothing, and more.
Overview: This page focuses on our laser focus lenses, including the GaAs focus lens and ZnSe focus lens. These optical lenses are widely applied to a variety of laser processing machines.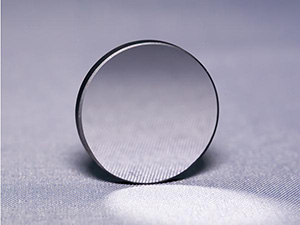 GaAs Focus Lens The GaAs focus lens is a CO2 laser mirror widely used in laser cutting machines, laser engraving machines, laser marking machines and more. We have produced plano-spherical GaAs focal lens and a crescent-shaped GaAs focal lens to meet market demands.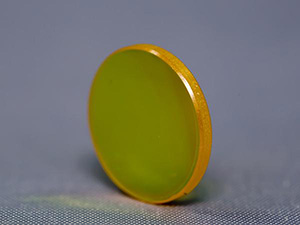 We use US imported CVD ZnSe with a low absorption and double sided, anti-reflection capabilities to enable the ZnSe focus lens to withstand a high laser power density and have a transmittance of 99.5% in a 10.6mm wavelength that is common to CO2 laser processing industry applications.
In addition, thanks to the optimized design in terms of diffraction and aberrations, our ZnSe focal lens' spot diameter reaches its minimum under conditions of the same focal length with other focal lenses.
Our ZnSe focus lens has a solid surface coating and can be scrubbed. The focal length, back focal length, the diameter of the lens and the effective aperture can be individually designed according to user requirements.
Processing Requirement of Laser Focus Lens
| | |
| --- | --- |
| Technical Parameter | Value |
| Wavelength | 10.6 um |
| Focal Length Tolerance | ±1% |
| Geometric Tolerance | 0/-0.1mm |
| Thickness Tolerance | ±0.1mm |
| Surface Finish | 20-10 |
| Eccentricity | < 3' |
| Effective Aperture | > 90% |
| Bevelling | < 0.2 ×45° |
| Coating Film | 10.6µm anti-reflection |