100W Laser Tube for Laser Machine
(For Cutting, Engraving, Marking and Sign Making)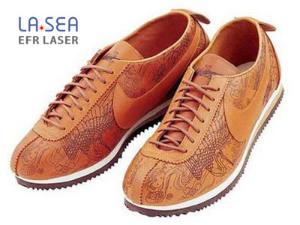 Models
F4 CO2 Laser Tube ZS-1450 CO2 Laser Tube
Product Characteristics
The 100W laser tubes are a medium powered laser tube that is characterized by a great beam mode, small laser spot size, low operating current, sufficient laser power, a fast cutting speed and a long service life. With excellent laser cutting and engraving effects, these laser equipment spare parts are applicable for cutting, engraving, and marking on leather, cloth, lampshades, crafts, labels and more.
As they are capable of effectively accelerating the operating speed and enhancing the stability of laser equipment, as well as increasing the processing accuracy, the high-quality laser consumables are extensively used in laser die cutting machines, laser cutting machines, laser engraving machines and other laser processing machines on the market.
Applications
CO2 laser tubes are reliable laser cutting machine accessories used in the leather industry. Laser cutting machines are easy to operate and carry out a low cost, high cutting speed and high processing efficiency. Simply import the images to your computer and input the size, and it is then easy to achieve the desired finished product. As it requires no other tools or molds, the laser cutting machine can carry out non-contact laser processing, simple and fast.
Applicable materials
Acrylic
Crystal
Glass
Leather
MDF
Sheet metal
Paper
Plastic
Plexiglass
Plywood
Rubber
Stone
Wood
Textiles
Bamboo
Finished Product Display