150W Laser Tube & 180W Laser Tube for Laser Machine
(For Cutting Non-metal and Sheet Metal)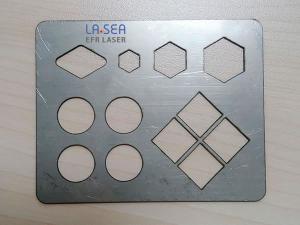 Models of 150W Laser Tube
F8 CO2 Laser Tube ZS-1850 CO2 Laser Tube
Model of 180W Laser Tube
F10 CO2 Laser Tube ZS-2050 CO2 Laser Tube
Product Features
CO2 laser tubes with an output power of either 150W or 180W are characterized by strong energy levels, excellent beam modes, sufficient laser power, a long service life, and reliable stability. These sealed CO2 laser devices can be used for laser cutting on acrylic, textiles, leather products, wood, sheet metal and more.
These reliable, stable, high powered and high speed spare parts for laser cutting machine, including the F8, ZS-1850, F10, ZS-2050 laser tubes, play a vital role, in laser cutting for different materials, and are a top choice among laser cutting machine manufacturers. They are applicable to a majority of laser cutting machines and are used to cut sheet metal, die cutting boards, thick organic glass and more.
Applications
Laser cutting is essential in the processing of stainless steel, carbon steel, metal plates and other metal materials. Laser cutting machines are widely used in machinery manufacturing and processing in a number of industries, including construction, petroleum, food processing, household appliances, special vehicles, agriculture, forestry, environmental protection, aerospace engineering and more. Laser cutting tools equipped with high quality laser cutting machine accessories, like EFR's CO2 laser tubes, can allow the finished products to have a higher quality and additional value.
Advantages
1. A high precision, fast speed and narrow kerf width of 0.1mm - 0.2mm.
2. A smooth and burr free cutting surface, with a surface roughness of ≤Ra12.5
3. Non-contact laser cutting, and one-time high quality cutting ensure the work piece is not damaged or deformed.
4. Materials with different hardness levels and shapes are applicable.
5. Non-metallic materials, including plastic, wood, PVC, leather, textile, organic glass and more are applicable
6. Computer programming and a short production cycle that requires no molds saves time, cost and materials.
Finished Products