80W Laser Tube for Laser Machine
(For Engraving on Acrylic, Metal, Wood, Plastic, Leather and Textile)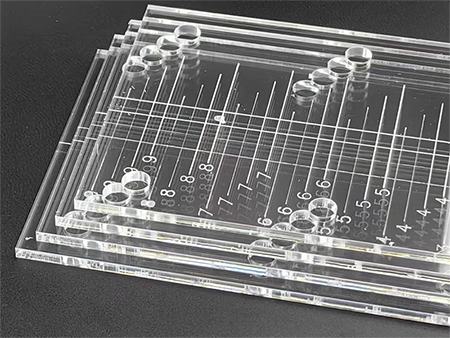 Models
1600 CL Series CO2 Laser Tube F2 CO2 Laser Tube ZS-1250 CO2 Laser Tube
Specific Applications
The CO2 laser tube with low and medium output powers is ideal for cutting paper and cloth, as well as engraving on marble. It is primarily used in laser engraving, laser cutting, laser marking, laser drilling, and laser mold processing.
In laser engraving, the direction of the laser beam is controlled by the optical module moving o a 2D plane. The engraved images are then scanned by the laser beam in a horizontal manner. Due to that, laser engraving requires the laser device to be capable of high-frequency switching. In order to achieve the high speed and high quality engraving, the laser beam needs to pulse in an extremely short rise and fall time.
Applicable for a wide range of small and large processing equipment, EFR's replacement parts for laser equipment is preferred by numerous manufacturers of laser engraving machines. The high performance glass laser tubes can be used to engrave metal, wood, softwood, leather, paper, bamboo, shells and more.
CO2 laser tube applied in the laser engraving
The CO2 laser tube is a cost effective laser engraving machine accessory that has a delicate light spot and can help transfer mages and photos onto actual products, such as clothes and crafts. The grayscale is up to 280, and the engraved picture is smooth and has an excellent color fastness. Applicable materials include acrylic, stainless steel, aluminum, plastic and more.
Advantages of Laser Engraving
1. The engraved pictures are accurate, consistent, fine, clear, smooth and permanent.
2. Non-contact laser processing avoids deformation of the products.
3. It is low cost and requires no molds.
4. We can mass produce it, with rejection rates close to 0%.
5. With a high efficiency and short production cycle, the images can easily be modified on a computer.
6. There is no chemical pollution, which exceeds the environmental requirements for exportation.
7. Special processing on the internal surface or the inclined surface is available.
Applicable materials
Acrylic
Crystal
Glass
Leather
MDF
Sheet Metal
Paper
Plastic
Plexiglass
Plywood
Rubber
Stone
Wood
Cloth
Bamboo
Finished Product Display