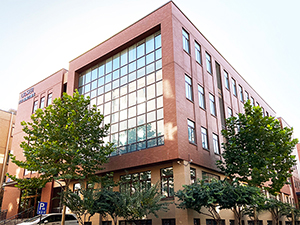 Beijing EFR Laser S&T Co., Ltd is a new technology enterprise that specializes in the research, development and production of CO2 laser tubes and related products. With 20 years of experience in providing innovative CO2 laser devices, we have been awarded a number of technical letter patents.
We employ a group of skilled technicians, and own independent production lines for glass tubing blanks, a spotless optical workshop and dozens of production lines for standard laser tubes. With over 50,000 pieces produced annually, our CO2 laser tubes, CO2 laser power supplies, CO2 laser optic and other related products have become a popular item on today's market and are widely used in a variety of laser processing machines, including laser cutting machines, laser engraving machine replacement parts, laser welding machines consumables, and laser drilling machine parts for different industries.
EFR Laser launched F-220 series CO2 laser tube specialized for metal & non-metal laser cutter in 2015, whose working life is up to 10,000 hours. The single laser tube maximum output power is up to 260W. Compared to similar products, our products have smaller volume, better spot mode and higher cutting speed.