Why Us?
Technological Excellence
EFR has 20 years of experience in manufacturing CO2 laser tubes, and has earned a number of technical letter patents. We employ a talented group of technicians who are capable of researching and developing products, and a number of our laser products applicable for laser cutting machine, laser engraving machine, laser marking machine, etc. were CE certified in 2012.
For years, our research and development team has concentrated on studying industrial leading technologies that conform to development direction, and are continuously launching new, innovative laser consumables for medical and industrial use on international markets.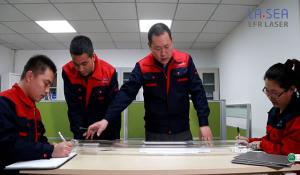 Stable and Durable Project
With a high stability, incredibly long service life, and a leak-proof performance, EFR's different series of CO2 laser devices have different laser powers to meet the diverse requirements of different applications, and have been highly praised by our customers.
With high quality laser beams and a life-span of up to 10,000 hours, the ZX series CO2 laser tubes are leak proof, which solves the problem of changed output modes as caused by a deformed optical cavity.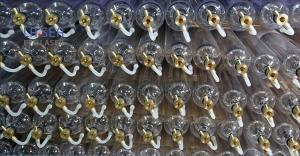 Excellent Credibility among Customers
Our international trade team has nearly 10 years of experience, and has successfully exported our products to over 40 different countries and regions worldwide. EFR branded laser equipment accessories are widely recognized on international markets, and have gained the trust of thousands of clients.


Strict Quality Control
We place a great deal of importance to the product quality, and each product undergoes strict product testing procedures. Each export product is fully inspected in strict accordance with internationally known standards and methods. Shown below is an aging test.
Professional Packaging
Our compact and highly secured packaging is tailored to product characteristics and transportation modes. We use adhesive tape and sponges to tightly adhere the glass laser tubes, in order to prevent slipping and sliding during transport. We also use a 70mm sponge at the end of the window, and a 50mm sponge on the end of the fully reflecting mirror.

24/7 After-sales Service
EFR pays close attention to time when producing products, and provides 24/7 after-sales service for all of our customers. Specifically assigned staff is ready to reply to all inquiries by e-mail and phone.


Risk-free Purchase
We accept a variety of payment methods and enforce strict quality control for all of our products, guaranteeing customers have a risk-free purchasing experience.